FREE Montessori-Based Summer Activity Pack for Homeschoolers
---
Summertime is often when many of us take a break from homeschooling. Even if we school year-round, we usually go a bit lighter in the summer to enjoy those nice warm days. It's the perfect time to work on nailing down skills our students have previously struggled with and explore a new subject of interest. We are thrilled to bring you this free summer activity pack. It's perfect for homeschoolers or families looking for engaging activities for kids on summer break.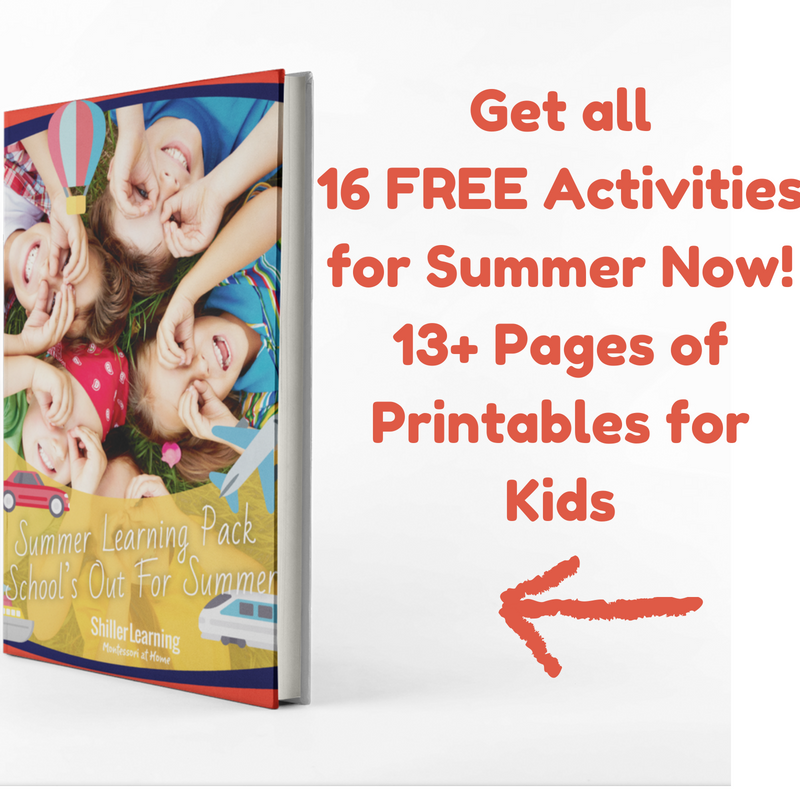 Summer Activities for Kids
In this over 30-page activity pack, you'll find gobs of easy to put together activities and the free printables you've come to know and love from ShillerLearning. In addition to the activities in this pack, here are more ideas to curb hearing "Mom, I'm bored!" this summer.
Create Your Own Lesson- Kids sometimes say, "If I was in charge, I would..." Give them the chance to do it their way! Set them loose with materials and let them design their own dream homeschool or summer lesson plan. Guide they in researching something they are interested in, encourage them to create their own learning, and see what they come up with! You might be pleasantly surprised as they come up with something to implement in your homeschool, create an awesome game, or (shhhh, don't tell them) learn a new skill.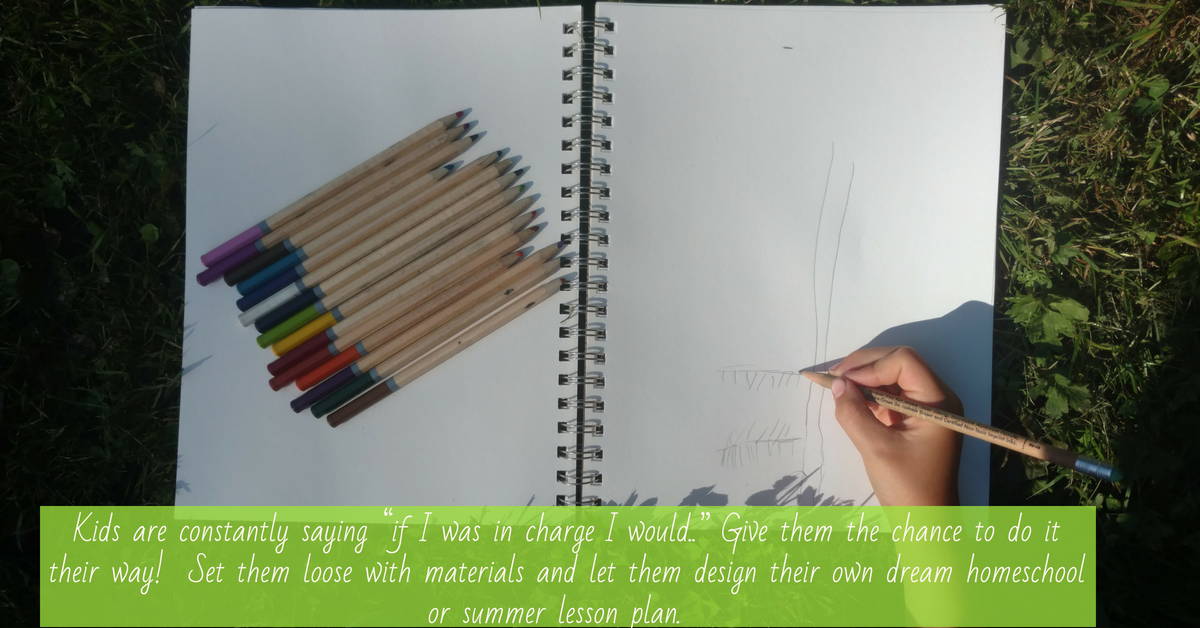 You-Pick Farms- This is always fun way to create family memories. Find a local you-pick farm and head out to pick your own food. Oftentimes these farms are growing berries and sometimes what you eat as you pick is free. Then bring them home and enjoy baking, canning, or freezing of your bounty. Check out fallingfruit.org to see free local you-pick options too!
Amazing Race- Let the kids come up with their own version of the Amazing Race. Have them create activities and pit stops to do around your house, the block, or your town. Then let them get together with friends and play out their show. Older kids might even enjoy filming and making their own episode.
Progressive Game Night (or afternoon)- Some participation and help coordinating might be needed on the part of parents for this one, but it is so fun! (Plus, of course, parental supervision.) Get together with neighbors and nearby friends. Have each family pick a lawn game, board game or outdoor activity (like sidewalk chalk or sprinklers). The kids can work together to decide who will do which activity, make a master map ahead of time and set the schedule. Each home can host something different for a fun afternoon, or evening, of time together and exercise as you bike, or walk, between houses. Make sure to invite lots of friends, have plenty of healthy snacks & water, and have a blast!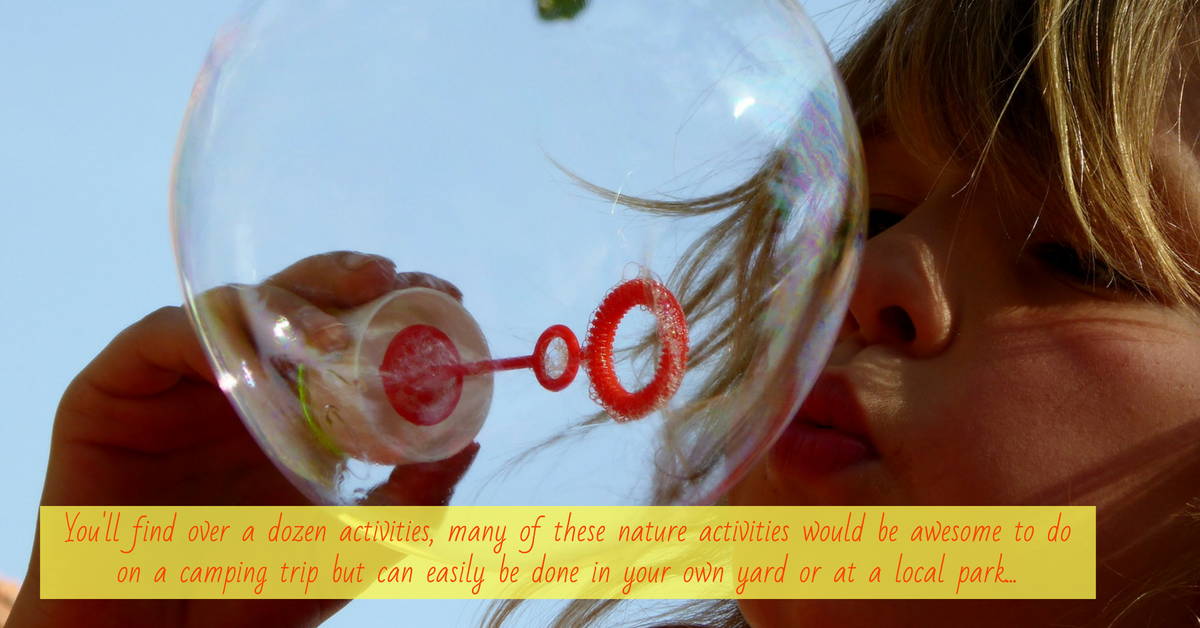 How to Use This Free Activity Pack
There's no right or wrong way to implement this pack. We've provided you with a book list covering all reading abilities. The rest of the pack is pretty open-ended. You can work through it in order, pick and choose the activities you'd like to do, let the kids pick, do one a day or do them all in a week. It's really up to you! Most require little to no prep-work and only a few need materials. It's good to peek ahead and see what you might need to pre-purchase or borrow from a friend.
What's Inside?
You'll find over a dozen activities. We have Montessori-inspired works like nomenclature cards, map work, and even a matching game. We've also included a couple easy summer crafts followed by nature activities. Many of these nature activities would be awesome to do on a camping trip but can easily be done in your own yard or at a local park. Lastly, we end the pack with a couple delicious recipes of some ice-cold treats to enjoy on these hot summer days!
We hope you'll enjoy this pack and have a great summer, no matter how far you are able to venture from home.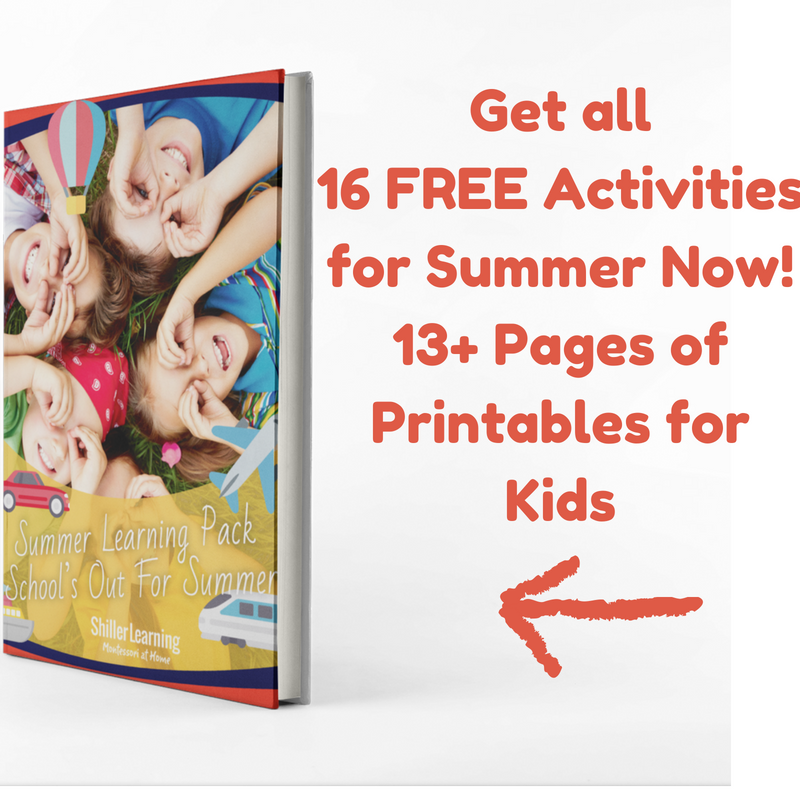 ---
See Inside Our Montessori-Based Kits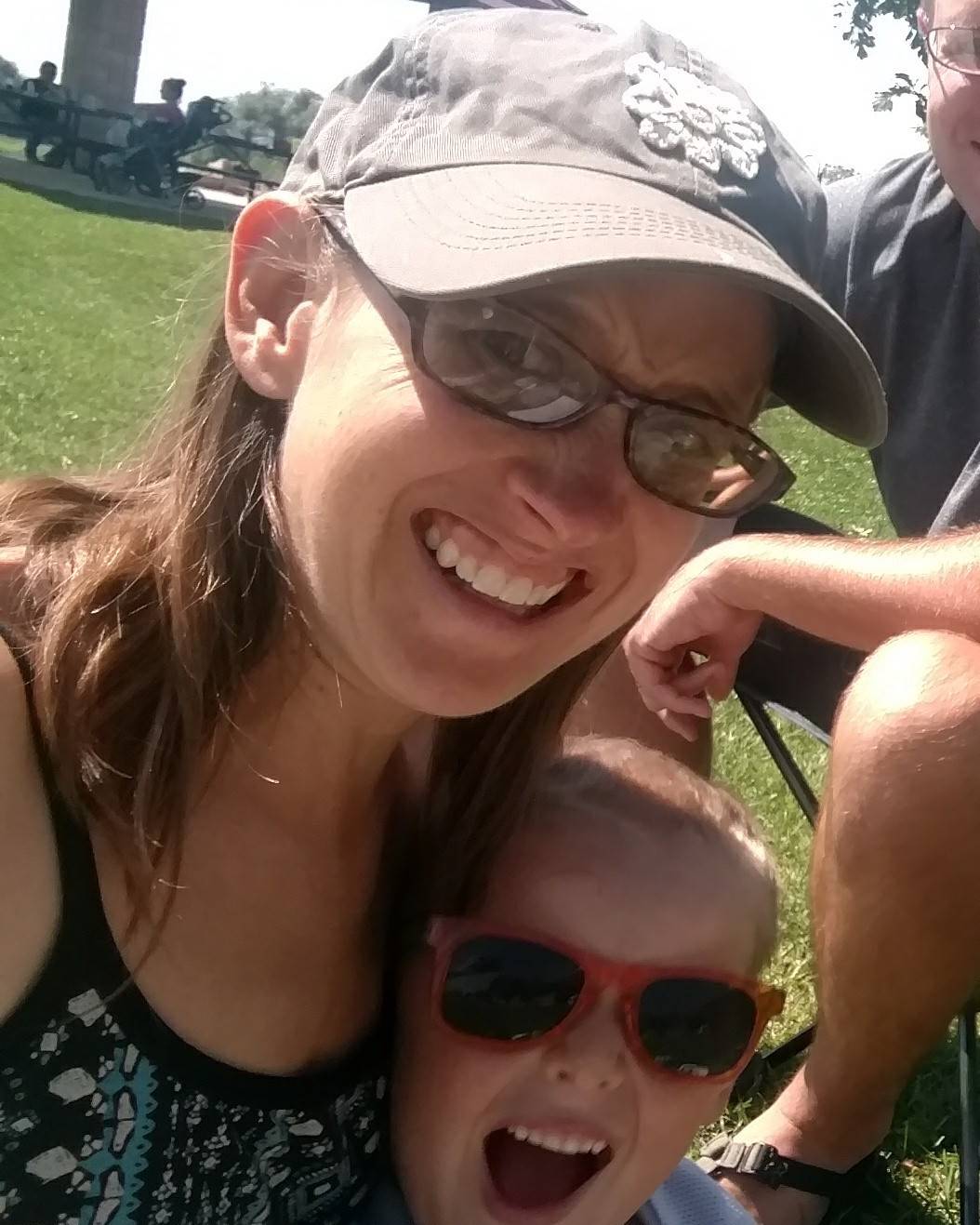 Amanda is a former Montessori teacher, now homeschooling her dear son - an only child. Her family resides in an Airstream parked in Washington State and loves Washington's outdoor opportunities. When not homeschooling, Amanda blogs, loves reading, and creates hand-lettering pieces.