Do you have a child that is curious about the world? Do you want to introduce your child to other cultures?
It is important to educate our children to be good global citizens. To achieve this our children need to have a good understanding of our world.
Children begin to develop a sense of their place in the world at a very young age. Informal geography can be introduced as soon as they begin to show interest in these things. Maps, globes, books, movies, documentaries, songs, puzzles, games, and pictures are all helpful teaching tools to drive your child's interests.
---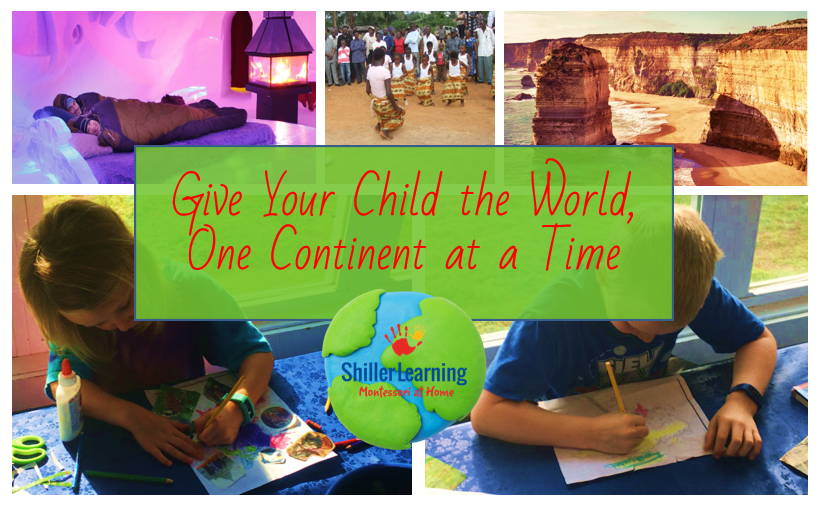 ---
Give Your Child the World,
One Continent at a Time
---
The geography of a region affects the lifestyle of its inhabitants. Learning about world geography and cultures helps children to understand current events and our place in the world. Studying geography gives us an opportunity to observe and analyze the natural environment and the diversity of plant, animal, and human life.
What is culture? Culture is simply the way of life of a group of people. These groups could consist of people from the same family, school, workplace, church, neighborhood, town, city, county, state, or country. Each person can be a part of multiple small cultural groups that make up their personal culture.
Why is world culture important? Are your children benefiting from learning about world cultures? Teaching world culture to our children at an early age gives them a better understanding of the world. Children are naturally accepting of others, and as parents we need to nourish that natural acceptance.
"Give the world to the small child." - Maria Montessori
---
Geography is a subject that homeschool parents can struggle to teach. Resources can be costly, boring, time-consuming to create, or all of the above. A homeschool geography curriculum doesn't have to be expensive! ShillerLearning strives to make these subjects accessible for all students and has created a NEW activity pack that will feed that curiosity!
In the ShillerLearning Geography Literature Pack, we've included a literature list of beautiful books that will help teach geography and give in-depth exposure to cultures around the world. You'll be able to find most selections at your local library. This activity pack takes you on a narrative tour of the continents - and takes the stress out of teaching world geography and culture to your preschool and elementary children.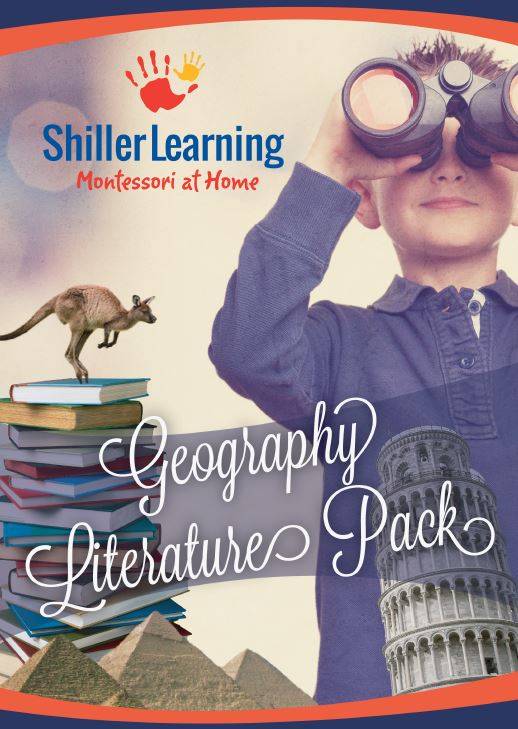 Travel with us to every continent to learn about the different cultures around the world! Topics include historical and geographical landmarks, foods, sports, and native animals. Add sensorial exploration of these continents by partnering this pack with the ShillerLearning Around the World in 80 Activities Pack.
We'd love to see your children at work learning about geography and culture. Tag @shillerlearning on your favorite social.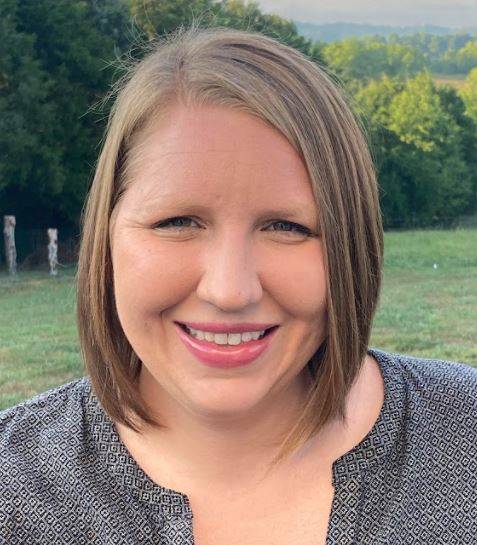 Amanda Crawford lives in East Tennessee with her seven children and husband of sixteen years. Amanda has a Bachelor's degree in Agriculture with a concentration in Education, a Masters in Instructional Leadership, and Ed.S. in Instructional Leadership. She taught high school agriculture for eight years in a public school. When her oldest was 3, Amanda transitioned to her new role as a stay-at-home/homeschooling mom. To prepare for kindergarten with her oldest in 2015, Amanda excitedly attended her first homeschool convention where she and her family discovered the ShillerLearning math and language arts curriculum. Seeing how the kids were drawn to the hands-on manipulatives at the booth and then using the curriculum with her kids for about 6 months, Amanda joined the ShillerLearning team and has been helping other homeschool families through online events and at conventions across the country.

---