Every parent wants nothing more than to be the best parent they can be to their children. Unfortunately, kids don't come with a detailed or individualized manual, and every child is unique. Educating one's own kids just compounds this dilemma. How can a parent love, teach, care for, and nurture their relationships with their children without crumbling?
---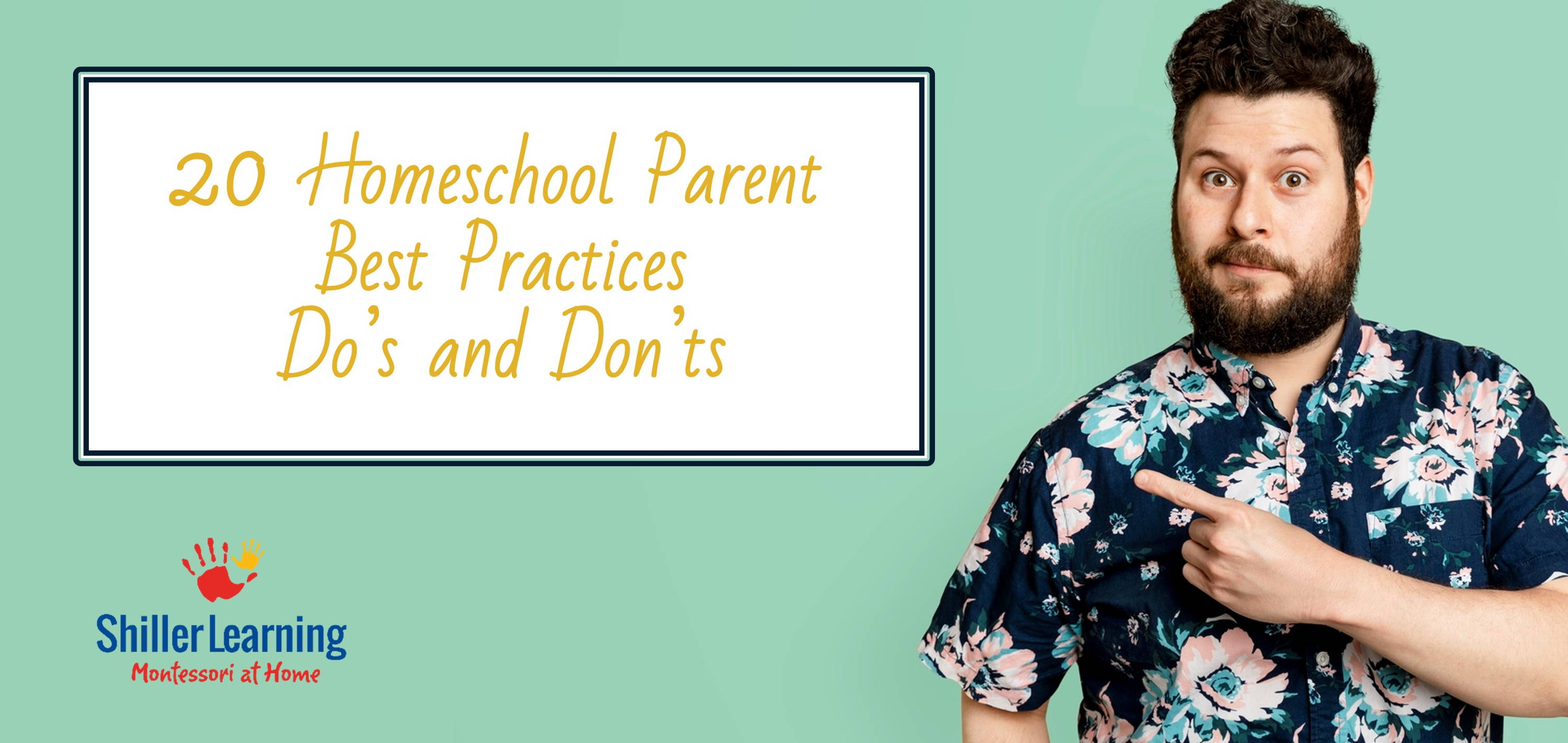 ---
At ShillerLearning we want you to succeed at parenting and homeschooling, so we have curated for you a list of 20 Homeschool Parent Best Practices Do's and Don'ts.
With a little intention and daily practice, you can truly be the parent you want to be.
20 Homeschool Parent Best Practices
Do's and Don'ts
---
---
In homeschooling and parenting in general, parents will be successful when they follow these best practices:
✔️ Praise, praise, praise (Montessori-style recognition that does not interrupt work or lead a child to seek outside approval as motivator, for example: "I see how hard you worked on that," "Your math work is written very neatly; you can easily check your work," "What do you think of your work?" etc.)
✔️ Direct the student to the appropriate activity
✔️ Put away one activity before starting another
✔️ Use careful language at all times and expect careful language from their children (If you have the opportunity to catch our 6 Magic Phrases to Transform Your Homeschool workshop at a homeschool event, you will love diving deeper into this topic.)
✔️ Use respectful language at all times ("You may put away your work now," instead of "You have to put away your work now.")
✔️ Maintain a sense of humor and perspective
✔️ Maintain an atmosphere of enthusiasm and purpose
✔️ Raise their expectations (of both child and parent!)
✔️ Expect a child to do his or her very best
✔️ Take a break when the child gets tired, hungry, or frustrated
✔️ Move on when a concept is understood; doing every practice exercise is not required
✔️ Give choices (children appreciate having some appropriate degree of control over their lives)
Practices that are worthwhile to avoid, include:
🚫 Pointing at the child
🚫 Raising one's voice for anything other than physical safety reasons
🚫 Allowing two activities to occur simultaneously
🚫 Transferring or projecting one's own fear of mathematics or other subjects to the child
🚫 Allowing a child's frustration to build
🚫 Using phrases such as "you must," "you have to," or "you should"
🚫 Comparing your child's progress with another
🚫 Threaten consequences not associated with inappropriate behavior
When the going gets tough, an effective tool is to "exit" the current activity. For example, if you see that your child's frustration is building, "I see that you are having difficulty with this work; would you like to put this away for now and try something else?" Or, "Let us move on to the next activity, it will be more fun for you." The "exit" approach recognizes that children have short attention spans and gives them a chance to recover, ultimately accelerating development of concentration, listening, and communication skills. An activity can always be revisited another day. That's one of the many joys of homeschooling!
Would you like more homeschool help? The FREE ShillerLearning Homeschool Parent Planner has additional tips and beautiful printable planner pages. Sign up below for the 200+ page ShillerLearning Homeschool Freebie Bundle with coordinating parent and student planners, plus math and language arts activities for preschool through middle school.
ShillerLearning curricula is based on a respectful relationship between parent and child. Parents will achieve the best results when speaking to their child the way they would like their child to speak with them: with patience, respect, and love.
A parent's thoughtful involvement is required. Fortunately, through scripted lesson books and ongoing parent support, ShillerLearning provides everything a parent needs to succeed in this endeavor.
---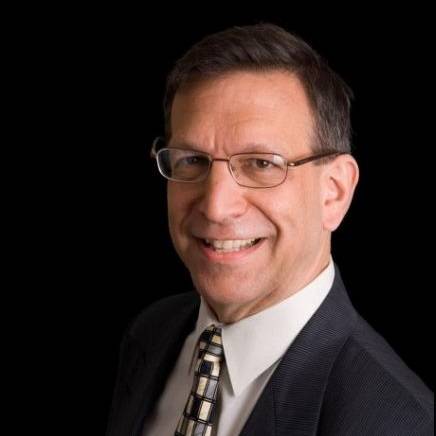 Larry Shiller is President of ShillerLearning, whose mission is to help every student fulfill their potential. Shiller has degrees from Massachusetts Institute of Technology and the Harvard Business School and is the author of Software Excellence (Prentice-Hall).
A father of three, Shiller is active in non-profits and his hobbies include working with local startups, music (Shiller is an accomplished violinist who - when not helping children learn math and language arts - performs in the NYC tri-state area), tennis (Shiller's team made it to the USTA national finals in his skill bracket), Quoridor (Shiller is a former US Champion), backgammon (Shiller is the Voice of Backgammon, doing commentary on backgammon tournaments worldwide), table tennis, and flying (Shiller holds a private pilot's license).
---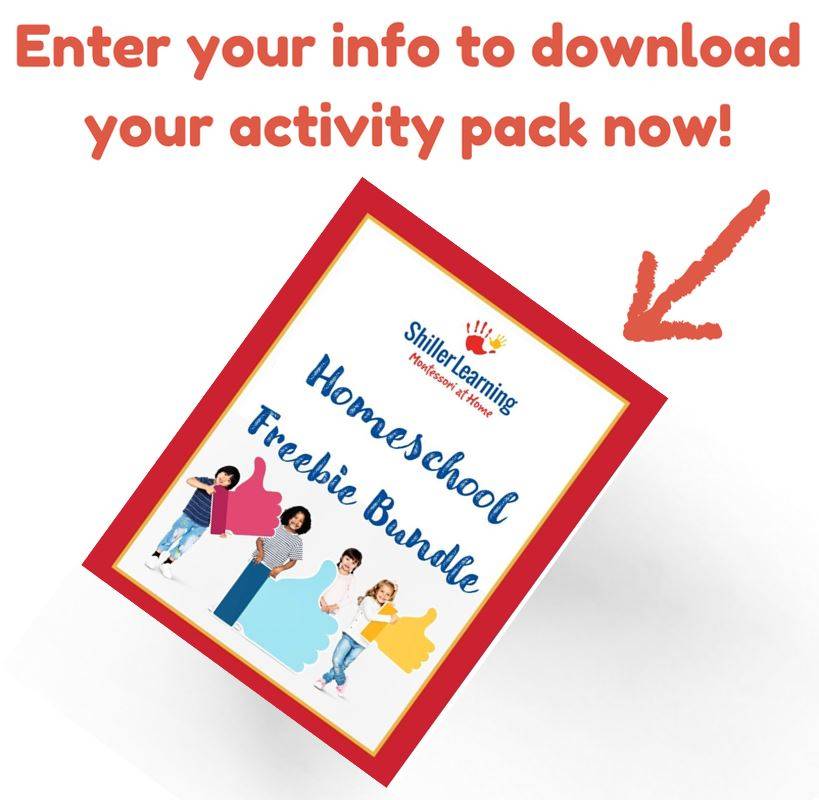 ---
---
---