Save money and stretch your homeschool budget by printing your own nomenclature cards.
---
As so many homeschool families do, you love having beautiful nomenclature cards and your kids respond so well – learning, sorting and playing games with the cards. But buying printed sets of 3-part cards for every new subject can become pricey - even cost-prohibitive.
---
Printing Nomenclature Cards: A Non-Definitive Beginner's Guide
---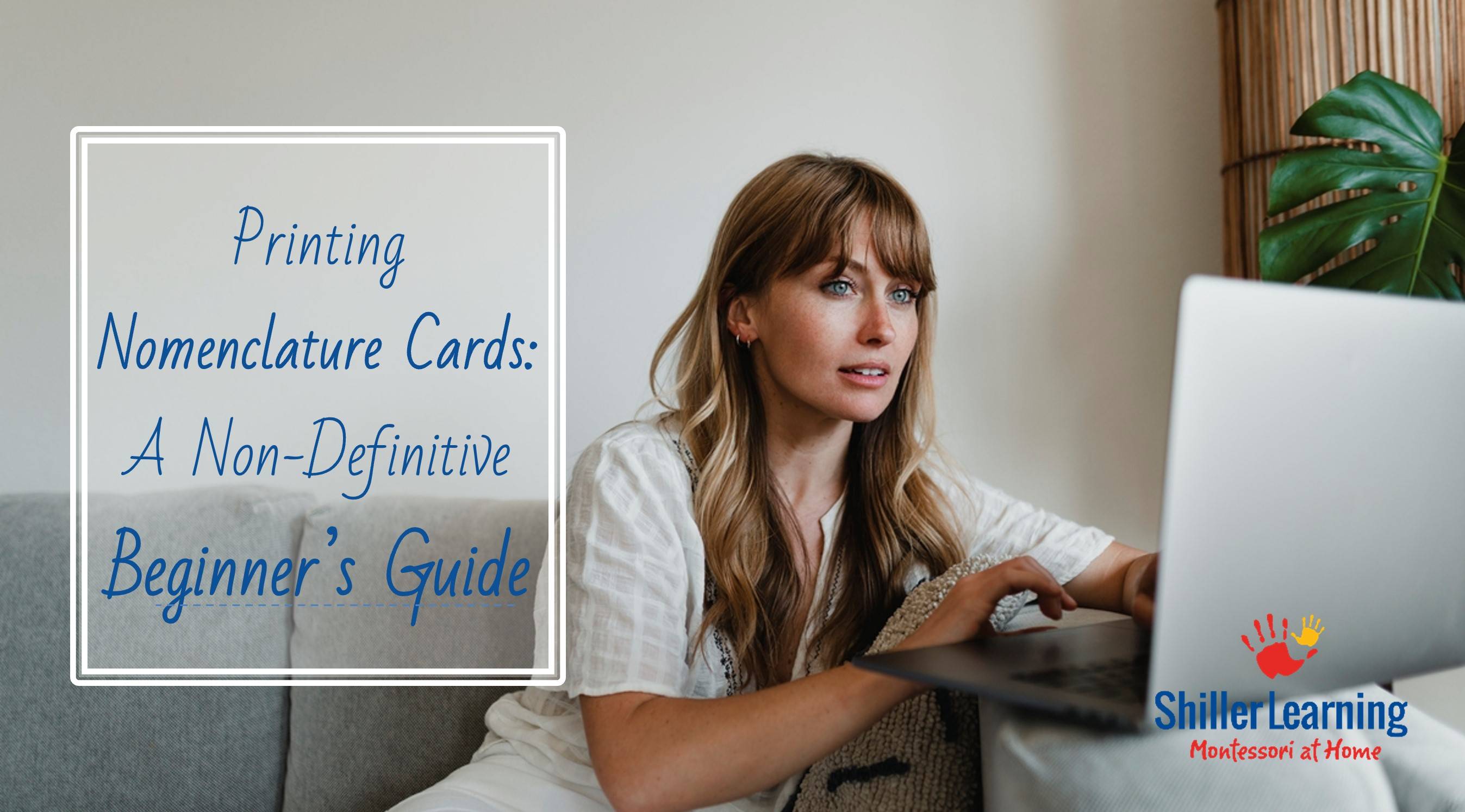 ---
You can now buy digital files of professionally produced nomenclature cards from ShillerLearning and print them yourself! If you are new to Montessori nomenclature cards, detailed instructions and extension activities for a variety of ages and abilities are included with each set.
After you successfully print your first beautiful set of cards, you will be unstoppable. Nomenclature cards are used for preschool on up. Here are links to get you started: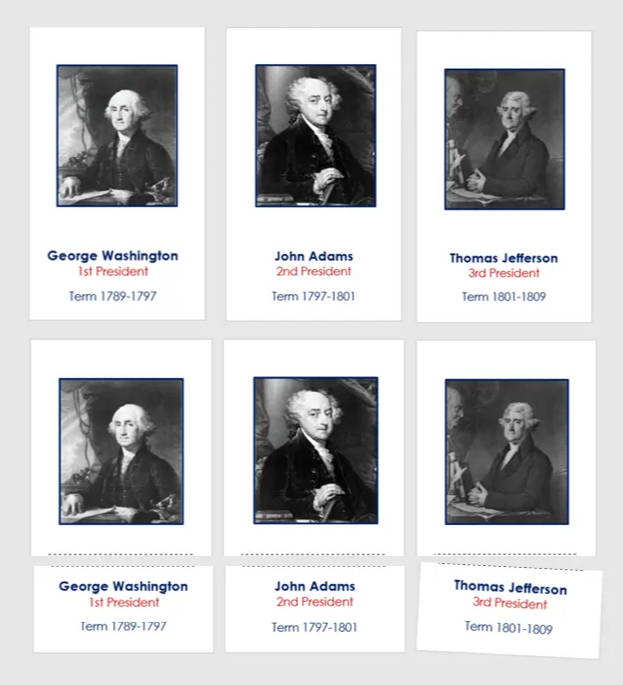 ---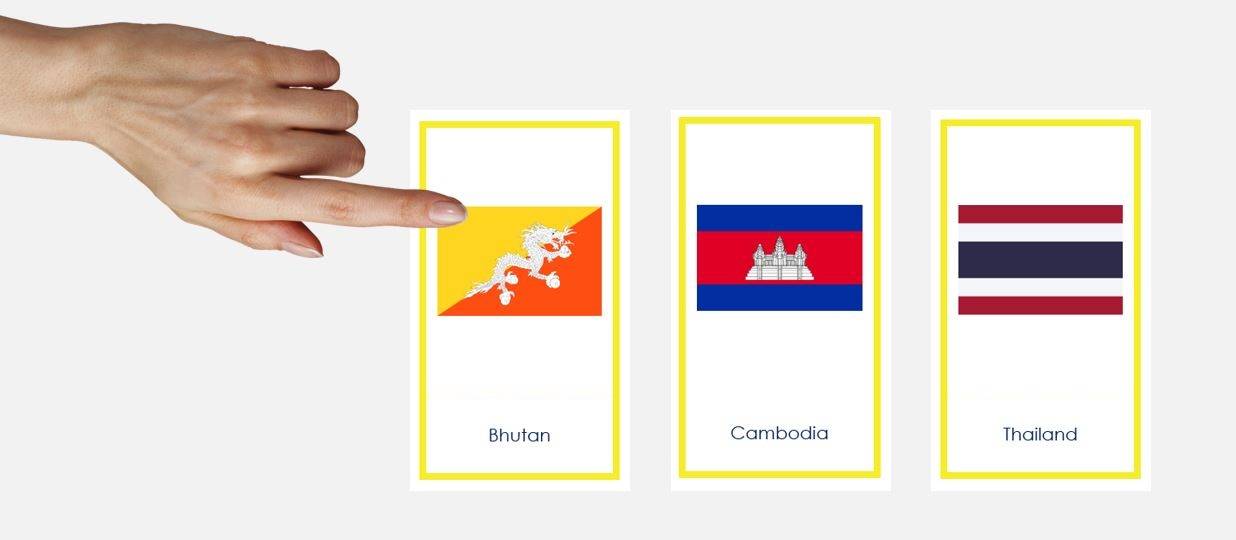 ---
This lovely set includes flags of countries and territories around the world. They are grouped and color-coded by continent and organized alphabetically. The color-coded borders on the cards make it easy for your child to keep the continents organized.
The cards coordinate with Montessori-colored continent maps and materials, perfect for including the flags in your world tour of the continents and continent boxes. You can also use the included blackline world map to create a Montessori-colored world map of your own.
This set will grow with your child over many years and skills. It also includes a 24-page World Flags Nomenclature Card Guide with Introduction, Printing Tips, How-to-Guide for Nomenclature Cards, printable blackline continent map for coloring (or painting), plus 7 printable color-coded, continent charts with the country/territory common name (in alphabetical order), official name, and country of control (for territories).

ShillerLearning nomenclature cards are designed for printing on 3x5 cards, but multiple cards can easily be printed on 8.5x11 cardstock with just a few clicks in your print dialog box.

Printing on 3x5 Cards
This is revolutionary. Printing on 3x5 or 4x6 cards means almost ALL of the cutting is eliminated. This is my favorite for ease of use and a nice, uniform, sturdy product. Many printers come with an option to print on 3x5 cards. This is of course ideal. If you have never printed on 3x5 cards before, I suggest trying 1 or 2 cards first to make sure you have it all figured out. (Unlike my first time when I sent 47 cards to be printed and had not set up my cards correctly!)
Printing instructions with screenshots are included with each set of cards, but I'll share my personal experience.
First choose print the PDF file to access your printer's dialog box.
Next go to advanced settings and choose paper size. Here is where different printers will have slightly different options. Look for a "3x5 index card" setting. Most Epson Workforce printers have this option. My HP Envy does not. But have no fear, there are still options. If your printer does not accommodate 3x5 printing, it most likely has a 4x6 option. (This is a common photo size.) Some printers have a special place for photo size cards and in some printers the paper guide adjusts to fit.

Here are some pro tips:
-Set the Scale to "Fit to printable area"
-Set Paper Size to 3x5 index card or 4x6 if you do not have 3x5
Under Paper Size if it is not working, experiment with other sizes until it works. My first time, I spent an hour --I know, I could have cut out all the sheets in that time! But now I know, and my cards are so lovely. It was worth figuring out my printer!)
-Choose Color, if that is an option, your cards will be vibrant and beautiful
-Under Pages choose "custom" and print just page numbers 1-2 at first, until you know you have the settings figured out
It is beyond the scope of this article to give specific directions for each and every printer. But, if you take the time with your first set of nomenclature cards to figure it out, you will save a great deal of time in the long run and have beautiful, professional quality cards.
Printing Multiple Cards on 8.5x11 Sheets
This is how most nomenclature card designs are designed to be printed, but it involves a little bit of prep work to be ready to use. Each card is cut out, then the picture and label parts are cut apart. We strongly suggest you print on cardstock. If possible, use a paper cutter to keep the cards uniform. They are much more pleasing to use if they are all cut to the same exact size. Cardstock is recommended as a sturdier material for your child to grasp and it helps avoid the frustration of paper pieces blowing around. Lamination is also a nice touch but it does cause sharper edges and corners, so parents with younger children sometimes prefer to avoid this.
To print multiple cards on an 8.5x11 sheet, simply select printing 4, 6, or 8 cards to a page - depending on how large or small you would like your cards. The outline of the cards becomes your cutting lines.
More new sets coming in 2022!
Oceans and Continents
Landforms
Famous Works of Art
Weather
States and Capitals
Courtesy Words Around the World

Hopefully you have been both inspired and empowered to start printing your own nomenclature cards. At ShillerLearning we are inspired to keep creating beautiful cards for you!
Comment below if there is a topic you would like to see covered.
---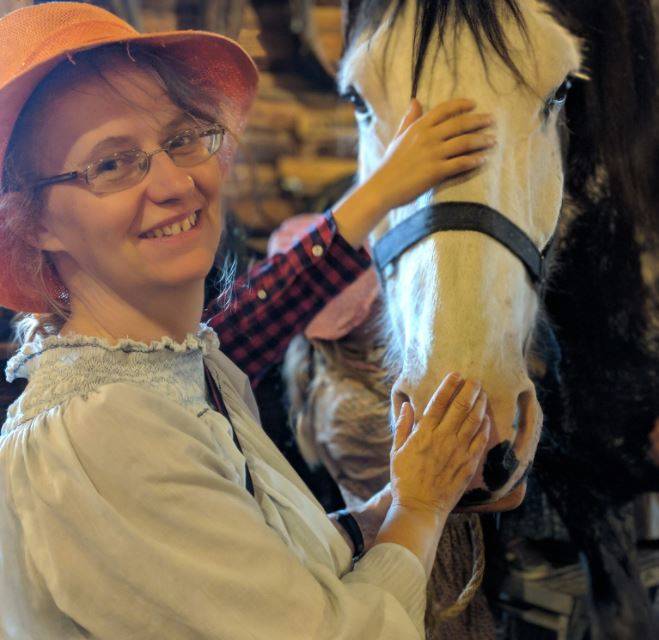 Catherine began her formal education journey in Montessori preschool. Following a short stint in regular school she was homeschooled from 5th grade on. After being her college's first homeschooled graduate, she and her husband decided upon home education for their five children. 27 years, and many adventures later, she is till homeschooling their youngest 3 children. The foundation of Maria Montessori's principles have been a consistent thread throughout their learning journey and Catherine was delighted to discover Shiller Learning and join forces with them in 2020. In her sparse free moments she can be found reading with her children (or hiding in a corner reading by herself); writing articles for her blog, books or various clients; playing with her children; or dressing up in various time period costumes and traveling to historical sites.
---