Events
Where Can You Find ShillerLearning?
Conventions, Webinars, Media Appearances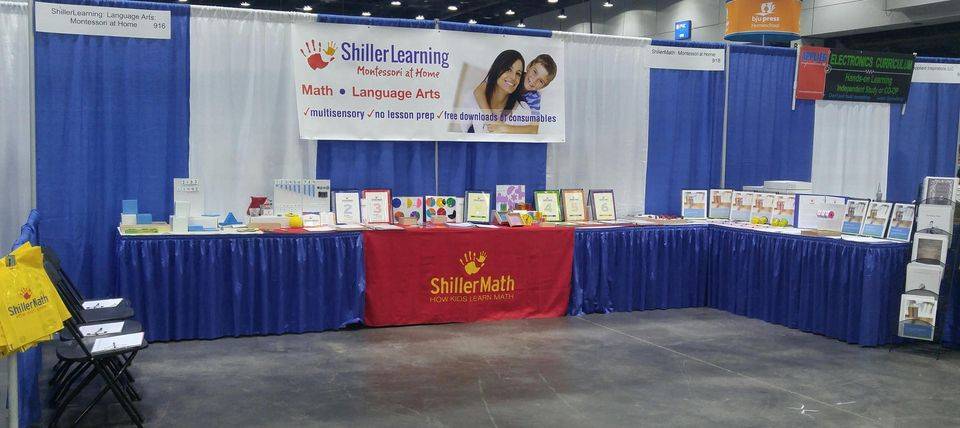 ---
Join ShillerLearning as We Exhibit and Speak at Upcoming National and State Conferences
---
---
ShillerLearning's Tuesdays@2 Free Webinar Programming
These live interactive events offer homeschool parents helpful information and encouragement - and this year - student engagement. We have added select sessions designed for kids.
Upcoming topics:
Math Kit I Walkthrough
Practical Life Activities
Roadschooling
Father's Day Crafts
Language Arts Kit B Walkthrough
Activities to Build Your Child's Listening Skills
Homeschool Organization
The Question Every Homeschooler Loves - "What About Socialization?"
---
Larry Shiller Media Appearances
| | | |
| --- | --- | --- |
| PalTalk | New York, NY | Larry's Tuesday 6 p.m. Show on Paltalk |
| WSTC | Stamford, CT | Unconventional Wisdom Radio with Larry Shiller |
| WNLK | Norwalk, CT | Lunch with Lisa |
| TalkRadio Network | National | The Jackie Mason Show |
| Crosstalk America | National | Jim Schneider |
| WOR 710AM | New York, NY (and national) | Joey Reynolds |
| WDYT 1200AM | Charlotte, NC | The Danny Fontana Show |
| KTEM 1400AM | Central Texas | The Ben Barrack Radio Show |
| WRBC | Lewiston, ME | Travis Jackson: Knuckelhead Radio |
| WGFT | Youngstown, OH | Morning Coffee with Tracey Winbush |
| WTRC | Indiana | Paul Weaver |
| WOCM: Ocean 98.1 | Ocean City, MD | The Rude Awakening |
| WVHU | Huntington, WV | Tom Roten Morning Show |
| WBOB 1320AM | Jacksonville, FL | Bill Haft |
| WFAW | Fort Atkinson, WI | The Morning Show |
| WJIM | Lansing, MI | The Big Show with Michael Patrick Shiels |
| WBNW, WBIX, WXBR | Boston | The Frankie Boyer Show |
| WJPG 88.1 FM and WJPH 89.9 FM | Southern New Jersey | In Great Company with Nancy Manno |
| KGAB 650 AM | Cheyenne, Wyoming | The Morning Zone with Dave and Amy |
| WCTC 1450 AM | Central New Jersey | The World According to Judith |
| KLAV | Las Vegas, NV | Lou Epton Show |
| WEOA 1400AM | Evansville, IN | WEOA |
| KCRS | West Texas | Newstalkkcrs |
| WLEA 1480AM | Rochester, NY | WLEA |
| WCHE 1520 | West Chester, PA | WCHE |
| WRHL 1060AM | Ogle, Lee and Dekalb Counties, IL | Michel Koolidge Show |
| KFFF FM 99.3 AM 1260 | Iowa | Jamie Johnston |
| KCOL AM600 | SE Wyoming and Colorado |   |
| WVOX | Yonkers, NY | On the Level with Hezi |
| KSRO | California | KSRO |
| HOME FM | Michigan | Home FM |
| Sirius Radio | National/Internet | The Catholic Channel |
| KCIS | Mississippi | KCIS |
| WAFG | South Florida | WAFG |
| KWAY | Iowa | KWAY |
| WMEL 920AM | Melbourne, FL | WMEL |
| WAMT 1190AM | Orlando, FL | WAMT |
| Voice of America | International | Voice of America News |
| WHNN | Michigan | WHNN |
| WRHU | Long Island | Hofstra University |
---